Freshness and Flavour of sea
In Ericeira, on the sea front of the World Surf Reserve, "Onda D'Mar by Furnas" is a gastronomic space of unmissable quality of reference in the region. Come and experience a unique gastronomic space with quality of excellence.
Special Confection
(minimum 25 minutes )
Seafood Festival
all you can eat
Crab, 1/2 Lobster, Steamed Shrimp, garlic prawns, barnacles, bulhão pato clams, mussels with tomato sauce, and seafood traditional bread mash
Rules
The maximum duration of 2h30.
The lobster will only be served on the first platter.
You can eat what you want if you don't eat everything you pay double.
The consumption of all varieties is mandatory.
Once the platter is finished, you can repeat a new platter.
Minimum 2 people, minimum waiting time 30 minutes.
It is not allowed to repeat the same item.
It is not allowed to take-away leftovers.
If any item runs out, it will be replaced by another of the same price.
2 Side Dishes of your choice:
Potato chips french fries, steamed rice, black beans, vegetables, and salad
To place your Take-Away order please contact us directly at
Take-Away: 12.00 am – 9.30 pm (please be aware that your order should be placed at least one hour in advance).
"A fantastic place. Top quality seafood, super fresh, served quickly and professionally. Professional and friendly employees. I strongly recommend that I go back many times. Thank you."

Sérgio Ferreira

Facebook
"Fantastic view varied menu from fish, meat, shellfish, shellfish rice, rich seafood feijoada soup and much more ... very good"

Alexandra Pereira

Facebook
"Typical seafood and fish restaurant with a beautiful view of the Atlantic Ocean. Good service, friendly staff and a great meal of grilled fish. Good deserts too. Fair price."

Mário M

Trip Advisor
Estrada Nacional 247,
Mil Regos – Ericeira
Tel: +351 26 186 63 71
Tlm: +351 96 134 16 69
Call Now
Online Reservation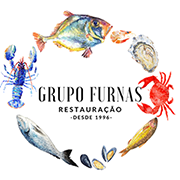 For Further Information 
This box message is only available during working days, from 9 am to 6 pm. For urgent matters please call us directly.